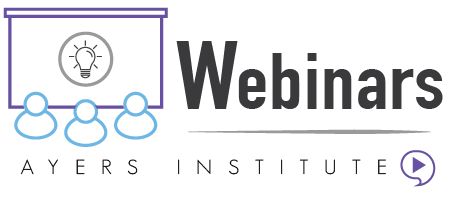 Event time(s):
10:00 to 11:00 a.m. (CDT)
Science education across Tennessee and across the nation has undergone a major shift in recent years. With new science standards in place in many states, there is an emphasis on students doing science in addition to knowing about science. Scientific practices such as modeling, argumentation, and constructing evidence-based explanations are at the heart of science, and engaging students in these practices in the classroom is the focus of the new Tennessee science standards.
What does this shift look like in the science classroom?
How can science teachers revamp current lesson plans and design modeling activities to meet the new standards?
Join Dr. Kara Krinks from Lipscomb University and Dr. Andrea Henrie from Vanderbilt University for the next Ayers Institute Webinar: "Shifts in Science Education: Strategies for Understanding and Implementing New Science Standards" as they share tips for understanding the three-dimensional nature of the science standards and practical strategies for designing meaningful science learning experiences in the K-12 classroom.

Julia Osteen, Technology Integration Specialist