Date / time:
Friday, July 21, 2017 - 1:00pm (40 minutes)
Location:
Paul Rogers Boardroom, Ezell Center 1st Floor
Our keynote speaker, Billy Hix, is professor emeritus and founder/current director of the Motlow College Foundation STEM (science, technology, engineering and math) Outreach program. This foundation supports science and engineering educational outreach to students at no cost throughout the Motlow College service area. Hix is a tireless worker to promote STEM education in schools across the nation. During the past school year Hix visited over 130 schools and conducted programs with over 13,000 students and teachers.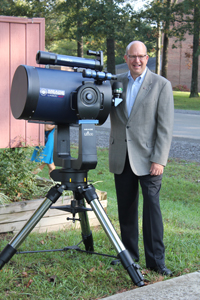 Session presenters
Professor Emeritus; Founder/Director of the Motlow College STEM Outreach Program — Motlow College Foundation